Hello Everyone! Welcome to Autumn in the Mountains!
When the calendar turns to October, it can mean only one thing !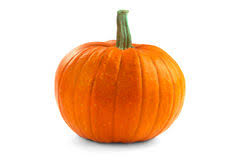 IT'S TIME FOR
PUMPKINFEST!
WESTERN CAROLINA'S PREMIERE AUTUMN FESTIVAL ROLLS INTO DOWNTOWN FRANKLIN ON OCTOBER 21ST, 9:00 a.m. TO 4:00 p.m.
RAIN OR SHINE

IT'S THE 21ST ANNUAL, AND THIS YEAR IT'S BIGGER AND BETTER THAN EVER
S0 LET THE GOOD TIMES (AND THE PUMPKINS) ROLL!!
ENJOY
GREAT FOOD
MOUNTAIN ARTS AND CRAFTS VENDORS
ROVING STREET PERFORMERS
TWO KIDS ZONES, FREE PONY RIDES
AND DON'T MISS
AMAZING COMPETITIONS AND ENTERTAINMENT
***** CHECK IT OUT *****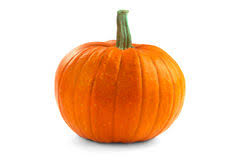 Put yourself in this picture - it's a snap taken at last year's Pumpkinfest.
No excuses, you really need to experience this. It's a HAPPENING!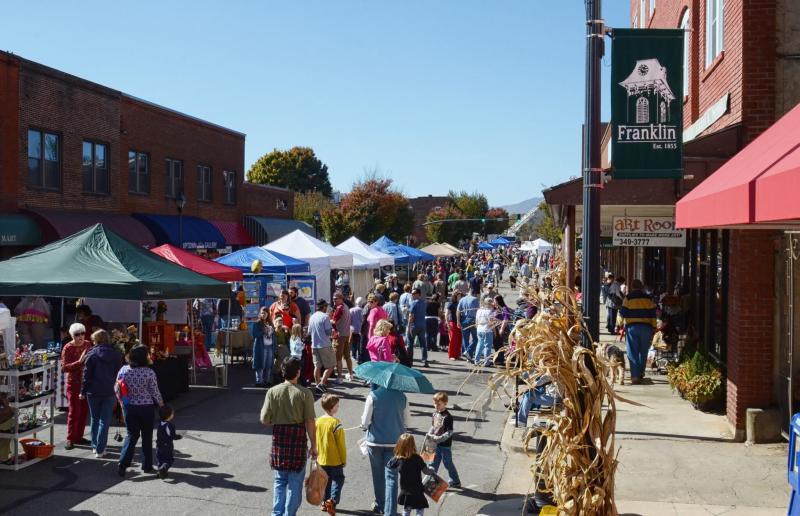 WORLD FAMOUS PUMPKIN ROLL
Sponsored by The Factory, the World Famous Pumpkin Roll is the centerpiece event of PumpkinFest.
Bring your own pumpkin or purchase one at the Pumpkin Roll Sign Up Area between 9:00 and 1:00.
The ROLL will take place from 10:30 a.m. to 2:30 p.m.
$100 Grand Prize and major bragging rights.
AN ABSOLUTE MUST - DO NOT MISS THIS!
OH MY, PUMPKIN PIE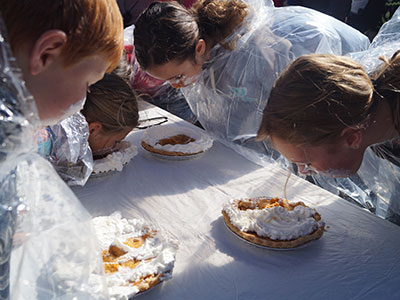 You didn't think this was just for kids, did you? You haven't seen anything until you see adults tuck their faces into these pies!
It's messy but so much fun. There are two rounds, one for kids and one for adults.
No entry fee or registration, and a $25 cash prize to each winner.
EVERYONE LOVES A PARADE - AND A COSTUME CONTEST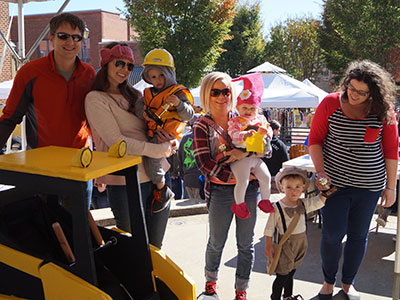 An annual PumpkinFest Event and family favorite!
Participants should gather at Town Hall at 1:15 p.m. and will march up Main Street to the Gazebo for the contest.
Six different age categories with 1st, 2nd and 3rd place trophies in each age group.
No entry fee or registration.
THE THIMBLE RIG CIRCUS WITH THE WILD AND WACKY MOLDAVIANS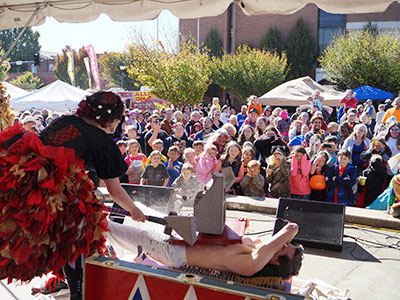 A huge hit at last year's PumpkinFest, they're back by popular demand.
Three performances and roaming the streets making new friends showing off crazy and amazing talents.
Check the PumpkinFest link for info on the performance times.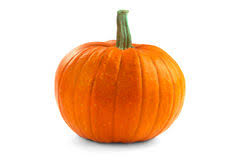 Also back by popular demand: Another peek into Kathy's Recipe Box
After her Fresh Apple Cake was featured in last fall's letter,
she received hundreds (well, maybe not hundreds but more than a few) requests for another seasonal treat.
It can't be fall without pumpkin bread.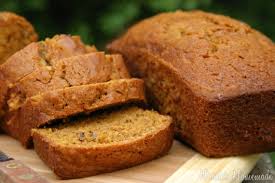 Kathy's Pumpkin Bread
3 cups sugar
1 cup vegetable oil
4 eggs
1 can or 2 cups pumpkin puree (or a little more)
3 1/2 cups flour
2 tsp. baking soda
2 tsp. salt
1 tsp. baking powder
1 heaping tsp. nutmeg
1 heaping tsp. allspice
1 heaping tsp. cinnamon
1/2 tsp. ground cloves
1 heaping tsp. pumpkin pie spice (optional)
2/3 cup water
1/2 cup raisins (optional)
1 cup chopped pecans or walnuts (optional)

Cream together sugar and oil. Add eggs and pumpkin. Mix well.
Sift together flour, soda, salt, baking powder and spices.
Add alternately with water to pumpkin mixture.
Pour into 2 well-greased and floured 9x5 loaf pans. Bake at 250 for 1 1/2 hours or tested done with wooden pick.
Cool 10-15 minutes and remove from pans.
Halve the recipe for just one loaf, but I always seem to make two!

My goodness, it's fun to live here!
I hope you've enjoyed this glimpse of Franklin's Pumpkinfest - I'll be there eating pie and rolling my pumpkin!
Hope to see YOU in next year's photo!
Talk to you again before the year is over.

With thanks for your friendship and support ...

~~~ KATHY ~~~