AN ALL AMERICAN 4TH OF JULY IN FRANKLIN!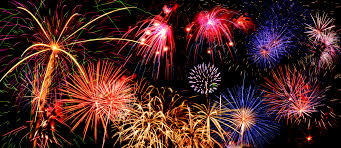 Summer is well underway and the 4th of July captures it all with a sizzling day and evening of family fun. Check it out; The 4th in Franklin will be a great time with something happening every minute!

10:00 a.m. - 4th of July Parade
You don't have to just WATCH this parade; you can be a part of it!
Deck yourself out in red, white and blue and walk or drive in the parade.
No registration required, just be in the lower level of Franklin Town hall for lineup at 9:30 a.m.

10:30 a.m. - Little Mr. and Miss Firecracker Contest
No registration required - Open to ages 3-6. Judged on patriotic costume and one question.

11:00 a.m. - Patriotic Pet Contest (always a crowd favorite)
Deck your pets out in their best red, white and blue togs and let them strut their stuff!

KIDS ZONE WITH INFLATABLES AND FREE ICE COLD WATERMELON (as long as it lasts)!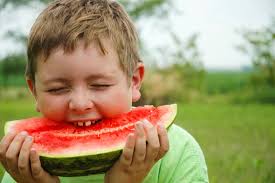 When Downtown activities conclude at 1:00, it's time to head to the Macon County Rec Park for MORE fun and events. The park is located at 1288 Georgia Road - Click on the link above for full info.

3:00 p.m. - Park Opens with food and fun land for the kids

3:00 p.m. - Cornhole Tournament
Registration 1:00 - 2:30 pm.
$650 Total Purse; Sponsored by ServPro

7:00 p.m. - Stage Entertainment

9:15 p.m. - Bulls Eye Ball Drop
$500 Prize; Sponsored by Smoky Mountain Chevrolet
Purchase balls at the Chamber Tent

9:20 p.m. - Presentation of Colors

9:30 p.m - Fireworks Display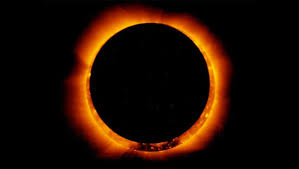 THE CLOCK IS TICKING - THE TOTAL SOLAR ECLIPSE ARRIVES IN FRANKLIN ON AUGUST 21ST.

Only a small portion of NC lies within the path and Franklin is right in the center of it. Partial phase begins at 1:06 p.m.; total solar eclipse at 2:35 p.m. lasting 2 minutes and 30 seconds.

Franklin with celebrate this once in a lifetime event with a fab SOLAR BLOCK PARTY From 1:00 p.m. to 6:00 p.m. in Downtown Franklin. Super lineup of features and events.

Just For the Kids!
The perfect thing for a hot summer day: An 18' tall wet slipping slide. Kids LOVE it.

3:00 p.m. - Concert Featuring "Last Five Standing".
One of Atlanta's favorite rock cover bands, it's great high energy entertainment.

Free solar eclipse viewing glasses to the first 1,000 people. Certified Safe.

Free RC Cola and Moon Pie to first 100 attendees
It's a "Southern Thing"!

NASA Eclipse Live Stream
NASA will provide a 4-hour broadcast - Lower level of Town Hall Board Room
Details to be posted as NASA provides.



WHEW! WHAT A SUMMER!
It's been a great one in the mountains so far; hope it has been for you too.
Please stop in the office if you are in the area anytime during the summer.
I'd love to see you.

** KATHY **