Hello Everyone!

As I sit here writing, March has arrived and that means Spring is not far behind. March also brings a wonderful annual Franklin sighting - the first Appalachian Trail thru hikers. The AT is one of Franklin's best known and most precious resources and is one of 40 towns and cities that have been recognized in the AT Community Program . These towns are considered assets by all who use the AT and act as good friends and neighbors to the trail. As a visitor on the trail, hikers can enjoy special events and promotions in these designated towns. More on what Franklin offers a little later!

So! Because Spring is coming, because we love the mountains and our Appalachian Trail heritage, we dedicate this newsletter to "EVERYTHING APPALACHIAN TRAIL". I promise fun, amazing photos, and even a video for your entertainment. Please visit all of the links - You won't be disappointed. Hope you enjoy it. GET OUT AND HIKE!!

Before you go, you really should check out these "21 Fascinating Appalachian Trail Facts". Great read!

Now you're ready! It will take about 5 months and 5 million steps! Here's what you'll encounter.




WHEW! I'm tired. But I'll let you experience the whole 2,184 miles in about 4 minutes without breaking a sweat. Watch the 3.5 minute video here. Notice the "overlays" in the video as the hiker progresses through the states. If you don't have the time or the inclination to carry that big backpack, you can enjoy the AT by day hiking. Franklin offers an amazing variety of hikes, all levels and lengths. I chatted with Gail Lehman, a long-time member and hike leader with the Nantahala Hiking Club and asked for her favorite AT Section hikes. She listed Siler Bald, Wesser Tower and Albert Mountain. All are 1-3 miles in length. This guide details those hikes and others.

Want to step up your game? Take the 14 State Challenge. Bite-sized pieces of the AT! Click on the link to find out how!

Think you're too old to be considering such things? Read on!


Every once in a while, you will come across something - or someone - who just impresses the pants off you. This is one of those women. Meet "Grandma Gatewood", the first woman to complete the AT, SOLO. Oh yes, not once, but THREE TIMES, the first at age 67, the last at age 75, making her the oldest person to have completed the trail. This is one of those stories you just have to love. Read more about her incredible story at the Vagabond website. I was so inspired by this woman that I wanted to read more about her amazing life. "Grandma Gatewood's Walk" is a Bestseller and is available from Amazon.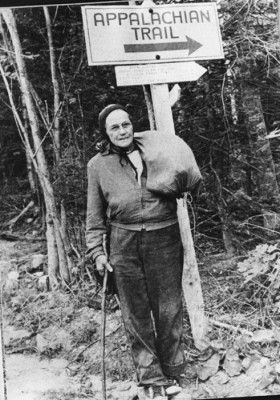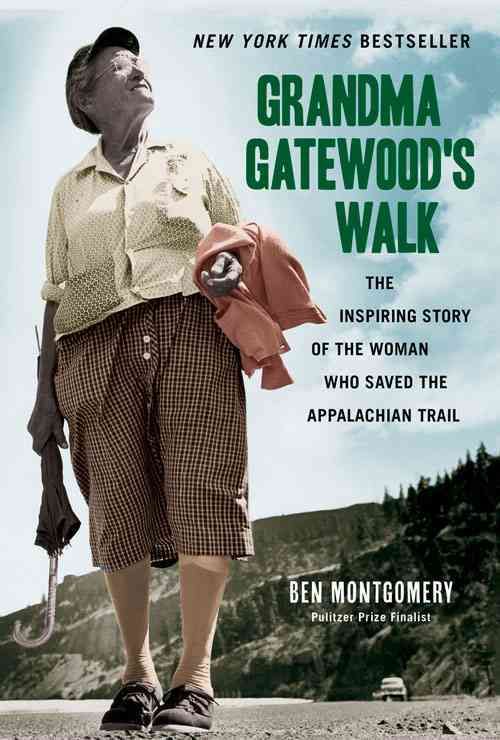 For AT humor, NOTHING beats Bill Bryson's "A Walk in the Woods." It's a classic that will have you laughing till you cry. I've read it twice and it still cracks me up.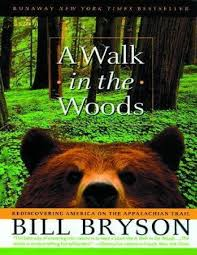 We love our hikers and, true to our commitment as an AT Community, we go all out to welcome them and provide a month-long event, Franklin Trail Days. From March 20th through April 22nd, it's a hiker's paradise: Music, cookouts, breakfast, (Did I mention BEER?); all of which thru hikers are desperate for! Click the link above for the full schedule. Non-hikers are welcome, of course.




As we enjoy the photos in this letter and our own day hikes on AT Trails, it's easy to forget that the trails do not maintain themselves! We owe a huge debt of gratitude to those who go out weekly, loaded with tools, to keep trails walkable and hazard-free. Franklin's Nantahala Hiking Club is one of 31 volunteer clubs of the AT Conservancy who maintain AT trails. Our club maintains 58.6 miles of the Trail. Their mission is found in the words of Rev. A. Rufus Morgan: "Keep ever clear the open trails that lead to the mountain tops."

WOW! Here are photos of our club in action! This 300+ year old Hemlock fell across the AT near Winding Stair Gap. Mission accomplished.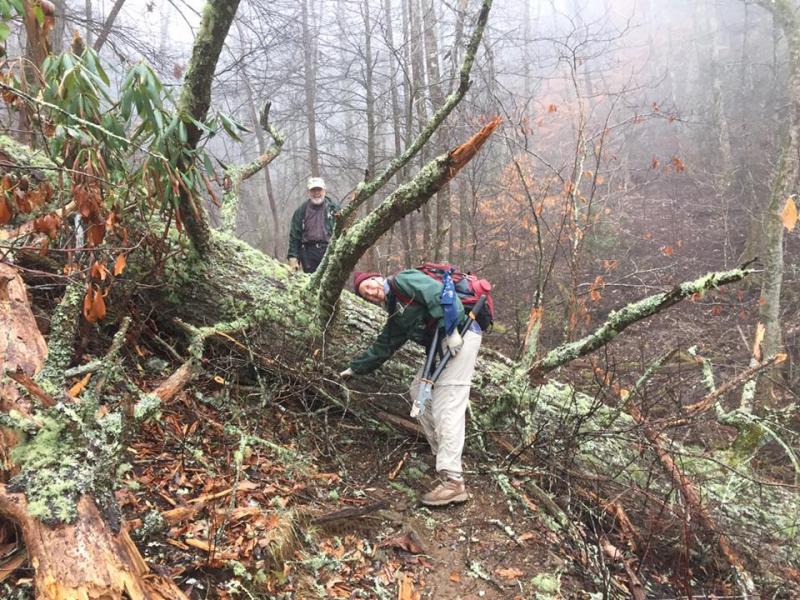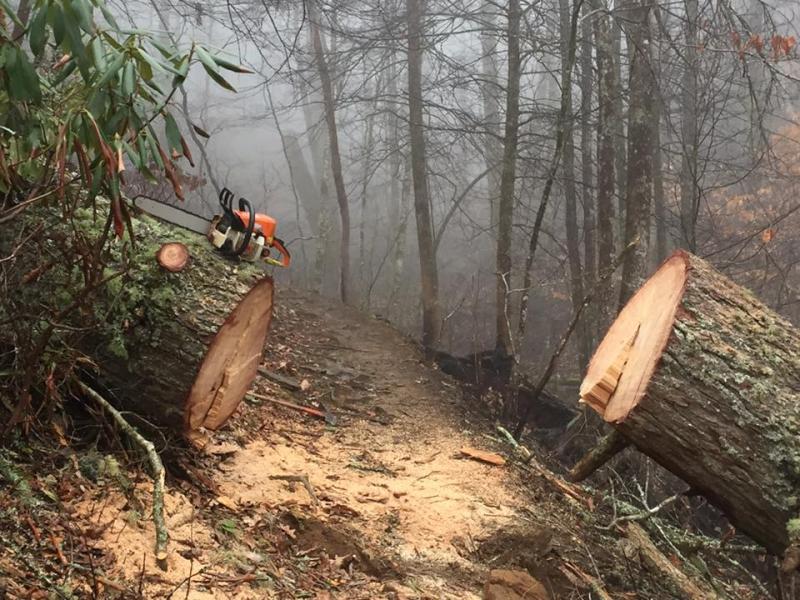 Photos and information courtesy of Nantahala Hiking Club


What a small sampling of the beauty and significance of the Appalachian Trail. Franklin is truly blessed to be home to this treasure. I hope you've found some humor, education and most of all, inspiration in our letter.

'Gotta go! I'm off on a hike. See you next time! Until then, keep those hiking boots moving!
~~ KATHY ~~