It's a Toss-Up! It's a Quandry!

What's your Favorite Season in the Mountains?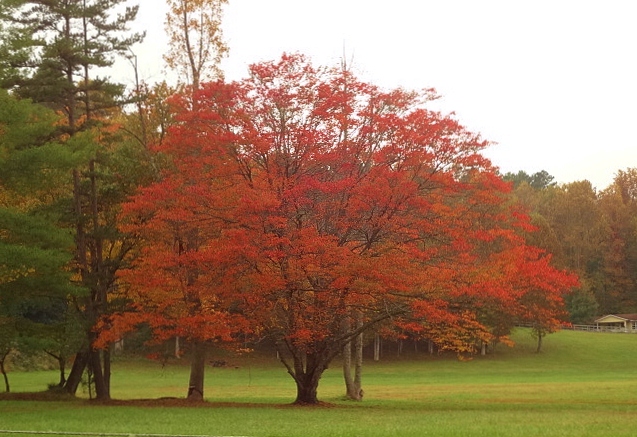 Fall is Magical! The colors change everyday. This past Saturday, when Danny said "Wow, you have to see this tree I pass everyday!", that's all I needed to hear. Away I went with camera in hand to get this shot at the corner of Coweeta Lab and Coweeta Church Road in Otto. Timing is everything - Two days later, this tree lost all its leaves when the heavy rains came in. I vote for Fall being my favorite season. But wait....when the first fluffy snowflakes blanket these mountains, then Winter becomes my favorite season. And so it goes......

Pumpkin Fest ranks right at the top of Franklin's list of most popular events. SO much to do and see.
The Pumpkin Roll is a hoot!

Dates: Oct 24th and 25th, 2014
When: Friday 3pm - 6pm; Saturday 9am - 4pm
Where: Downtown Franklin and East Franklin Shopping Center
October 24 - Hayrides and After school treats for the kids at East Franklin Shopping Center from 3-6 pm.
October 25 - Street Festival along Main Street with crafters, Famous Pumpkin Roll, Live Music, Great Food, Pie Eating Contest, Games, Costume Contest and Parade
For more information go to www.pumpkinfestfranklin.com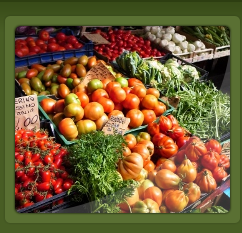 Great Local Produce - Another Reason I Love the Mountains!


Cowee Farmers Market
Every Tuesday in season from 3:30 - 7:00 p.m. (October 24th is the last one for the season!
51 Cowee School Rd, Franklin, (At the Historic Cowee School)
For more info, Click here to find out What's In Season in NC
FEATURED LISTING
Mountain Chalet on 4.75 Acres only $189,900
491 Coweeta Ridge in Otto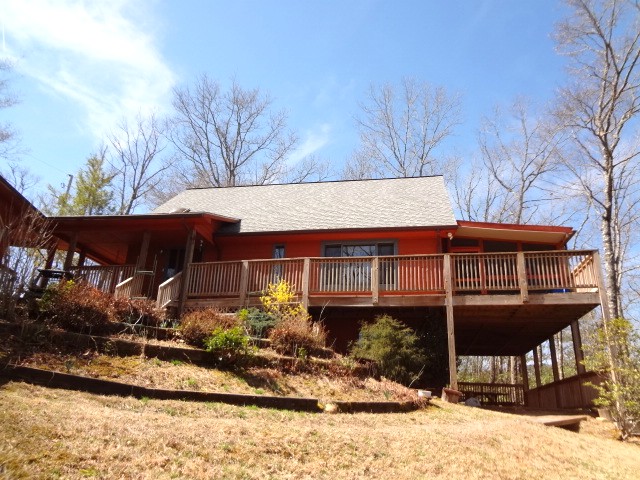 3 Levels of Living Space - Room for Everyone
3 Bedrooms, 2 1/2 Baths, Huge Screen Porch and Game Room
Privacy and Easy Access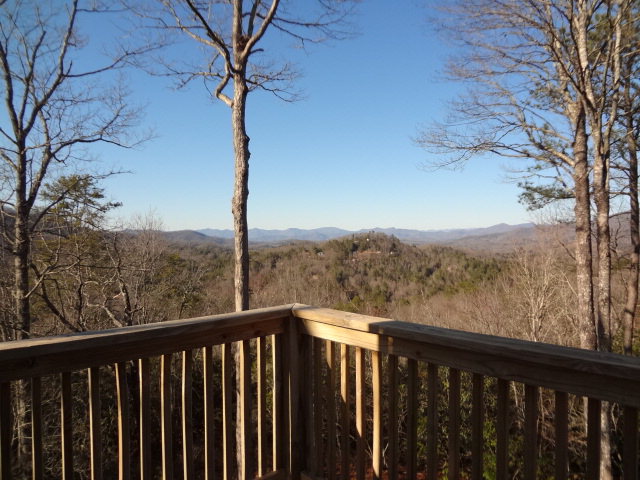 WOW - An inspiring view from the deck!
You can watch the 4th of July fireworks without leaving home!
Snapshot of the Summer Real Estate Market for Franklin and Otto
June 1st - October 15th, 182 Homes Sold - 96 were cash buyers. Average Selling Price - $141,213
June 1st - October 15th, 214 Homes Sold - 105 were cash buyers. Average Selling Price - $138,385



Current home inventory is 736. Of those, 68 (9.2%) are Under Contract.



Thank you so very much for your friendship. 25 years in the Real Estate business and I still hit the ground running everyday. For me, it's the perfect job in the perfect place. I appreciate your comments and hope you enjoy reading about our fun area as much as I enjoy sharing Franklin and Otto with you.

It's fall clean up time! Let me email you a 10% off coupon from Lowes to help with your projects. Shoot me a quick email and consider it "done".

More to come, my friends.

Kathy