SEPTEMBER, 2016
HELLO EVERYONE!
IT'S BEGINNING TO LOOK A LOT LIKE .......
FALL!
I admit that I've waffled a bit in the past about my favorite mountain season.
I'm finally, almost, kind of, ready to admit that this is it!
With Fall officially less than a week old (Autumnal Equinox was 9/22/16), we are settling in for a wonderful few months of this amazing season.
The hills and mountains that rise above Franklin are a quilt of color.
Visitors and locals alike tour the country roads to drink in the dazzling views.
Thoughts turn to the holidays and, unbelievably, that another year is fast coming to an end.
****
Of course fall is about pumpkins ( and we'll get there eventually), but we're going to take a minute to celebrate and give a little love to the humble apple.
They are at their best during these fall months and orchards are welcoming visitors.

Barber's is a favorite and although it's a little drive toward Waynesville, it's worth the ride.
And people DO drive from many miles around for their famous cider, apple fritters, donuts and other bakery goodies.
You can also pick your own. Great way to spend a day.

What's your pleasure? Apple pie or apple crisp? Baked apples? Apple bread?
Here's one of my favorites. Click to open the recipe.
cake.pdf
And while we're talking about apples, here's a little question for you: How many varieties of apples are grown in the U.S.?
Go ahead and make a guess. The answer is at the bottom of the newsletter.
****
ALL RIGHT - NOW TO THE PUMPKINS!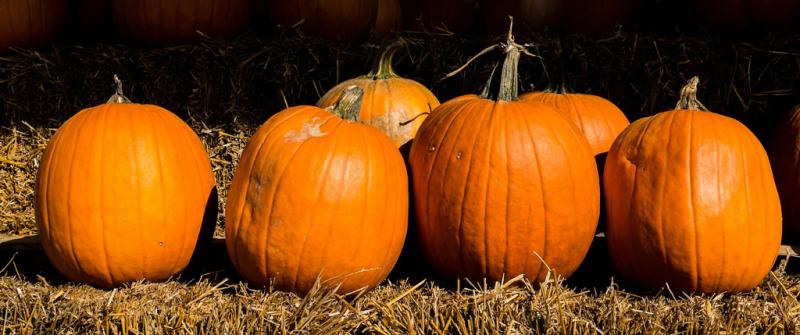 Uh-Oh. Here comes another question! What is the largest pumpkin (by weight) ever grown in the U.S?
Answer also at the bottom!
And now the easiest question: If it's October in Franklin, it's time for ?????
PUMPKINFEST!
This year's 20th Annual will take place on October 22nd.
Sign up early for the World Famous Pumpkin Roll.
Join in the Costume Parade and Pumpkin Pie Eating Contest.
Enjoy great food, mountain arts and crafts and entertainment.
Click on the Pumpkinfest link above for more info on this premiere family event.

Of course you need a few more things to do.
"Discover Franklin" will keep you plugged in to everything that's going on in Franklin.
Get out and explore!
****
AND NOW, A WORD FROM OUR SPONSOR .

. .
It's been a busy summer season and we look forward to it continuing into the fall.
After all, the leaf lookers are certainly here to look at more than leaves.
418 homes have sold in 2016 versus 375 for the same period last year - that's an increase of 11.5%
The average closed price remained about the same year to year at about $132,000.
There are currently 646 homes on the market in our area - 107 of those are under contract.
HERE'S A PEEK AT TWO GREAT HOMES - DIFFERENT IN MANY RESPECTS, BUT BOTH AMAZING VALUES . . .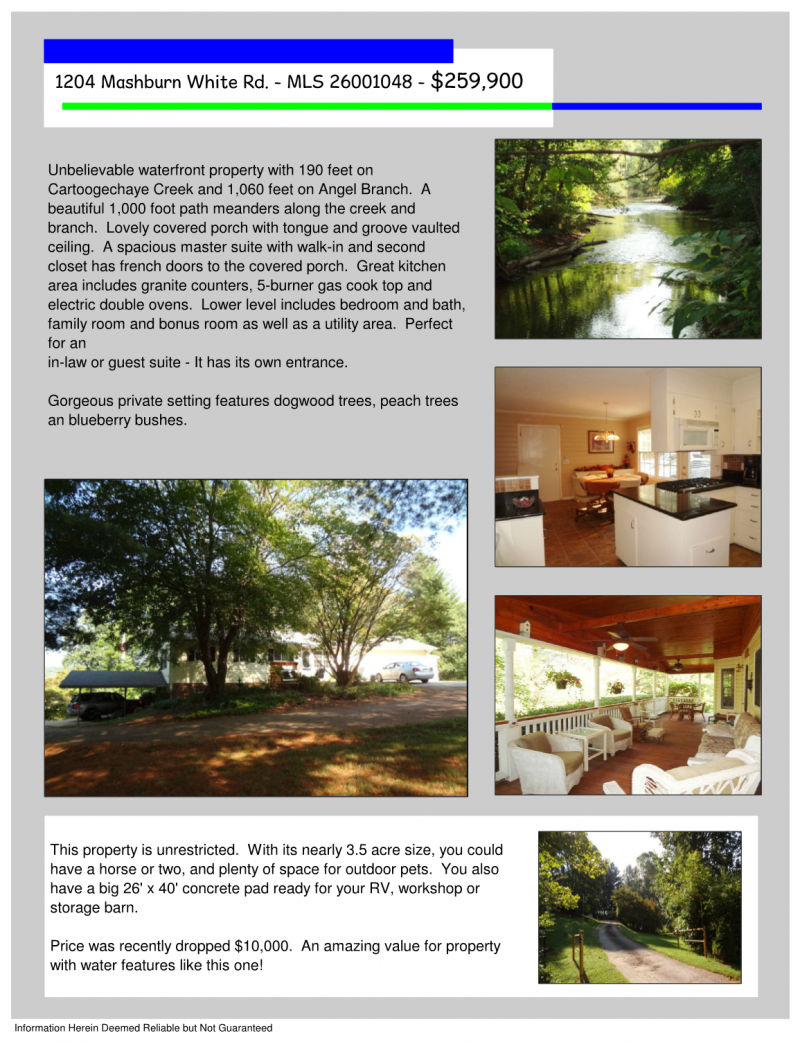 Hope you enjoyed the "news and views" from Franklin and Otto.
I'll be back before the holidays with another edition.
Wherever you are, enjoy your fall season and stop by when you're in our neighborhood.
And of course, thanks for your friendship and business.
** KATHY **
2,500 apple varieties grown in the U.S. (7,500 throughout the world)
2,032 pounds, grown in California for 105 days.
How'd you do? Let me know!
WELCOMING STEPHANIE SAINZ TO OUR TEAM!

Kathy Clifton, Broker: 828-226-1074
Stephanie Sainz, Buyer Specialist: 828-215-0606