BRRRR . . .It's been a chilly start to the new year here in Franklin!
But the sweaters and boots do need a little time out of the closet!

Gosh, I've lived in Franklin for 19 years and over that time, I've really seen Franklin come into its own.
It's wonderful to see how our town remains true to its past while embracing the future as well.
Nowhere is this more evident than our annual Franklin event calendar.
Here's a heads up so you can plan your days - and trips around some of these fun, family times.
Just click on each for a taste; we'll have more info as we get closer.


Airing of the Quilts, May 11th

Pickin' On the Square, Saturday Evenings Late May through Mid October

A Taste of Scotland and Celtic Festival, June 13th through 16th,

An All American 4th of July, July 4th

Appalachian Heritage Festival, July 20th

25th Annual Franklin Area Folk Festival, August 17th

23rd Annual PumpkinFest, October 19th

Winter Wonderland 2019, November 30th and December 7th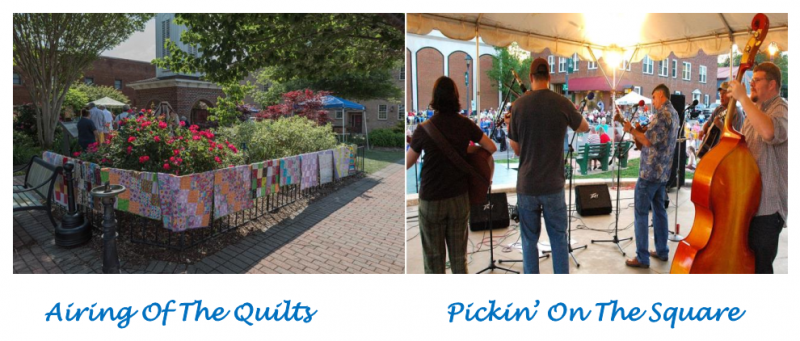 We leave you with words from one of the best loved "mountain men" of all time, John Muir.
"Keep close to Nature's heart . . . and break clear away, once in awhile,
and climb a mountain or spend a week in the woods. Wash your spirit clean."
Good advice!

Our best wishes for a wonderful 2019.
Kathy and Stephanie